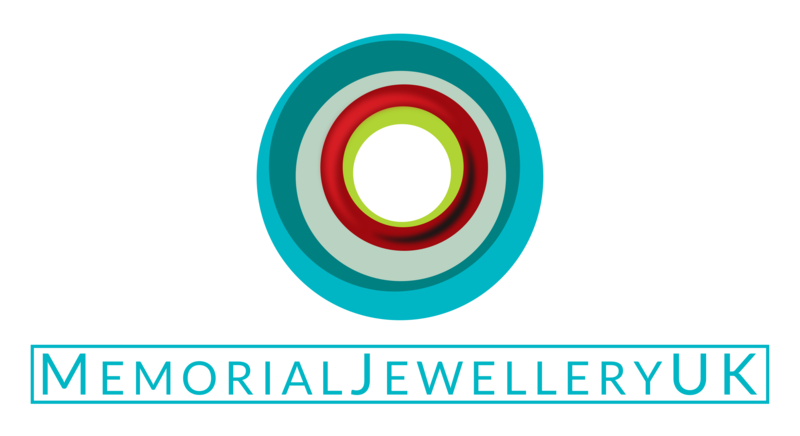 THESE ITEMS ARE CUSTOM MADE TO ORDER AND ARE THEREFORE EXCLUDED FROM THE CONSUMER CONTRACTS REGULATIONS ACT.
RETURNS:
IN THE VERY UNLIKELY EVENT YOU ARE NOT HAPPY WITH YOUR PRODUCT, WE WILL WORK WITH YOU TO OFFER A SOLUTION, NORMALLY A REPLACEMENT AT NO COST TO YOU.
IF YOU REQUIRE A FULL REFUND , A PRE-PAID ENVELOPE WILL BE SENT OUT FOR RETURN OF THE ITEM INCLUDING THE GIFT BOX & ANY INCLUDED PROMOTIONAL MATERIAL. THE BEAD WILL BE RETURNED TO THE CUSTOMER

WITHOUT

THE STERLING SILVER SETTINGS SO THE CUSTOMER HAS THE ASHES RETURNED WITHIN THE GLASS. THIS IS IN LINE WITH OTHER SUPPLIERS OF THIS TYPE OF PRODUCT AND IS THE ONLY WAY TO RETURN THE ASHES. THE FULL REFUND WILL BE RETURNED BY THE SAME PAYMENT METHOD RECEIVED ON THE SAME WORKING DAY.
ENGRAVING:
ENGRAVING IS DONE PRIOR TO THE ASHES BEING RECEIVED AS THE CAPS ARE FITTED AFTER THE BEAD IS MADE.

IT IS THE BUYER'S RESPONSIBILITY

TO MAKE SURE THEY HAVE THE ENGRAVING INPUTTED CORRECTLY AT THE CHECKOUT OR HAVE CONFIRMED THEIR REQUIREMENT BY EMAIL. IF YOU HAVE MADE A MISTAKE WITH YOUR ENGRAVING AND FAIL TO NOTIFY IMMEDIATELY THE ORDER IS PLACED IT WILL VERY LIKELY BE TOO LATE TO AMEND THE ENGRAVING AS IT WILL HAVE ALREADY BEEN DONE. A CHARGE OF £10 IS APPLICABLE TO ENGRAVE A NEW CAP.

COLOUR CHANGES:

YOU CAN CHANGE THE COLOUR OF YOUR BEAD AT ANY POINT UP UNTIL YOU HAVE POSTED THE ASHES BACK. THESE ITEMS ARE USUALLY MADE THE SAME DAY THE ASHES ARE RECEIVED. THE BEST WAY TO NOTIFY ANY CHANGE IN COLOUR IS TO PUT A NOTE IN WITH THE ASHES WITH THE CORRESPONDING GLASS COLOUR CODE CHANGE FROM THE CHART. ONLY ONE COLOUR GLASS IS OFFERED.



CHANGE OF MIND:


WITH THE EXCEPTION OF THE ENGRAVED ITEMS (SEE ABOVE) YOU CAN CHANGE YOUR MIND FOR A FULL REFUND AT ANY TIME UNLESS YOU HAVE ALREADY RETURNED THE ASHES. IF YOU HAVE ALREADY SENT THE ASHES AND

DO NOT NOTIFY BY EMAIL BY 12PM THE DAY AFTER POSTING

IT IS MOST LIKELY YOUR ORDER WILL HAVE BEEN RECEIVED AND WILL BE UNDERWAY. IN THIS CASE YOU WILL NOT BE ABLE TO CANCEL YOUR ORDER. IF THE ORDER HASN'T BEEN STARTED THE ASHES WILL BE RETURNED TO YOU FIRST CLASS SIGNED FOR AND THE FAIR INCURRED COSTS OF £5 WILL BE DEDUCTED FROM YOUR REFUND TO COVER THE RETURN POST, PACKING AND ASH RETURN PACK WHICH CANNOT BE RE-USED AS IT IS PERSONALISED WITH YOUR NAME AND ORDER DETAILS.





CARE AND TIME IS PUT INTO EACH ITEM MADE, THE PICTURES ON THE SITE ARE A CLOSE INDICATION OF WHAT YOU WILL RECEIVE BUT PLEASE REMEMBER EVERY HANDMADE ITEM IS UNIQUE.

THANK YOU